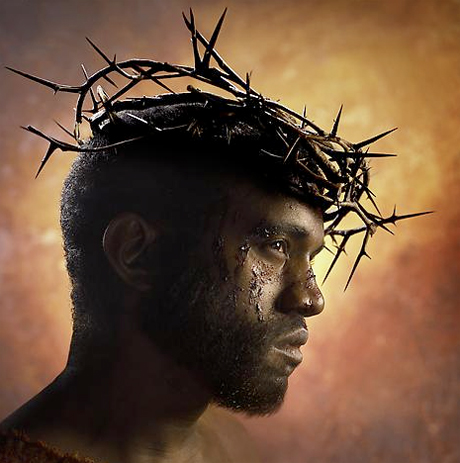 1. Onsight
Not gonna lie, I got excited about the change up. Thought there was gonna be a flashback to those samples that made him a start.... it was a tease. Same cocky Kanye-To-Da over what i assume to be a beat produced by an android of some sort.
7.5 of 10
2. Black Skinhead
I can tell I'm gonna like this song more in about two weeks. I tried not to listen to all the leaks of this song and the performance on SNL AND the giant Yeezy face on the side of your local department store. It was because i couldn't really hear the lyrics like i want to. Snap judgement: Title= Shock Value. the "300" lines go hard to me. This gonna make me wanna start a one man mosh in Marcus Smith's living room.
8.32
3. I Am A God
I refuse to comment on this song, as I have a daughter on the way and I can not afford to be struck by lightening. This shit sounds like he spent all day measuring his worth by his number of TMZ headlines since the start of the year. SKIPPITY DOOO DAH!!!!!!!!!!!!!!!!!!!!!!!!!
6.79
4. New Slaves
And the hypocrite of the year goes to............. Mr. Kardashian. With that said, he STILL makes me believe. This shit goes beyond hard. I will slow motion punch someone in the face to this. Do I agree with all the lines? NOPE. "The Hamptons" lines are the perfect of example of Yeezy Brags at their best. I love it. Tell PETA his mink is still dragging the floor, and I'm sure its one of the brands that he claims is making us "slaves" in this very song. Hats off to you sir. Not gonna front though, up to this point, his rhymes are sounding super-elementary after bumping a week of bootleg "Born Sinner". Is he gonna keep doing these soul breakdowns and not rap over them? Rename this album Tease-us.
9.3
5. Hold My Liquor
Fitting song seeing how I'm reaching for another refill. Calling Tupac over huh? thats a vivid picture. The build up is MEAN on this one, however doesn't build anything. The bridge killed the vibe. Sounded like some confused auto-tune ramblings by a malfunctioning 80's computer villain. I like the chorus but that first verse set a tone for the rest of the track that doesn't continue after Yeezy stops rapping. It's like a disjointed Twisted Fantasy throw away track....... just sayin'. One mean verse and now a bunch of electronic sounds and strange voices. Felt like the evil tunnel in the middle of the original Willy Wonka movie.
Verse: 9
Song: 7.63
6. I'm In It
LAWD!!!!!!!!!!!! Alright. He painted a portrait on this one. A mean picture a lot of guys can relate to. That first verse went COMPLETELY in. ...... Oh you just gonna do things like that 'Ye?...... This song got a feel. OH SHIT KANYE IS GONNA DO MORE THAN ONE VERSE?!?!?!?!?? Guess he realized that an album full of one verse songs only works for Joe Budden....(and it really doesn't work for him either). 3 VERSES!!!!!!!!!!!!!!! IS IT CHRISTMAS ALREADY!?!?!?!?! Three things you need to listen to this track: Sweet & Sour Sauce, a Black Power sign and a Swag-hili translator. I'm playing this again.....
9.69
7. Blood On The Leaves
Sound like he's gonna go back to his sampling roots (trees.... leaves......PUNS PEOPLE.... you're welcome) Did he hop in a Delorean and find a slave's vocals cause this is touching my soul......... THIS NIGGA BROUGHT THE BAND OUT!!!!!!!!!!!!!!!!!!!!!!!! This will be played at max volume in the new whip. This song is giving me a specific face. That's a good thing. HE BOUGHT IT BACK TO THE 'NOLIA!!!!!!!!!!!!!!!!!!!!!!!!!!!!!!!!!!! the South Carolina in me just elbowed three people and threw a drink on the dj. Okay this is winning. Everyone else is losing....... Cole ain't got one of these. You have to get a license for this particular type of bass. In the wrong hands, it could be deadly. Almost got a 10 Yeezy.... then you just had to try and hit notes..... c'mon son.
9.75
8. Guilt Trip
What is that sample saying? Kanye is good for a confusing sample (see also "Mercy"). SHABA!!! I feel like the album is getting better with each track. Not gonna lie. I was scared after those first couple. Thought i was gonna have to add it to the list of Compact Disc Coasters (see also: Universal Mind Control). More beat than lyrics on this one. Not bad, but i was expecting something else i suppose
7.2789
9. Send It Up
King Louie did his thing kicking this off. Chi-Town love......(but a Pusha verse would've been better). This has got a Nod factor for sure. Could be a club banger for sure. Did he say "cray-est shit in da club, since in da club"??? Kanye's verse is solid.... i think.... let me run his part back to make sure i didn't miss something...... nope. didn't miss anything. The first club that allows Ye's Benz into the club will get automatic LEGENDARY CLUB status (next to the Viper Room, Paul's Boutique, and Studio 54).
In the club: 9.78
On my laptop: 8.45
10. Bound 2
Okay. a minute in and I'm pretty sure this is a classic Kanye track. This is the direction I thought he would head into. Not based off of his last album, but off of that "White Dress" song on the Man With The Iron Fist soundtrack. An album full of this would've been a classic easily...... I think he knows that too..... but he won't do it because it's not forward thinking. It would basically be College Dropout spit by a Kanye that actually has 10 years of hip-hop royalty expertise. THAT WOULD BE DOPE. Instead he chooses to push the envelope and the genre forward. I admire him for that. But do i enjoy it more than the proposed scenario? Nope.
Nas.... just do an album with AZ and DJ Premier and stop bullshiting.
Jay-Z..... just do a SONG with DJ Premier and stop bullshitting.
Eminem..... Just pick better beats and stop bullshitting.

Kanye..... Just rap over what made you famous in the first place again and stop bullshitting.
10
Whole album. Front to Back. Right now?
8.47089 out of 10
Good Stuff.... not as good as his last stuff, but definitely not his worst stuff AT ALL.

On a scale from 808s to Late Registration, this is a solid Graduation + 1.5.