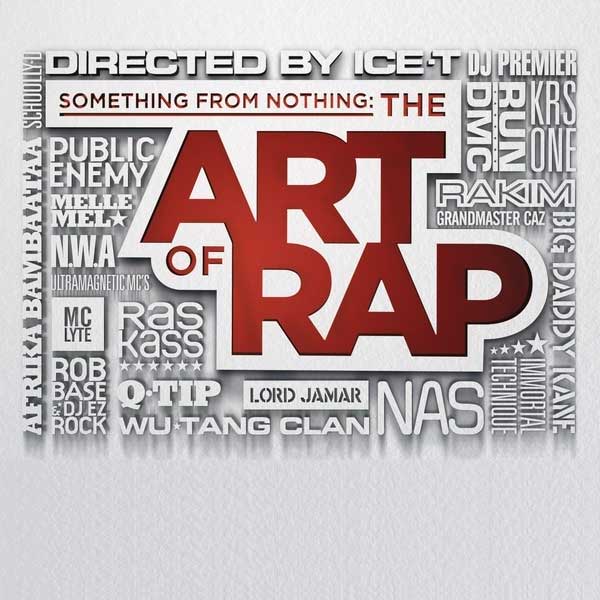 Let me just say that if you feel as though the rap game doesn't need "fixing" then you obviously clicked on the wrong article. Today, this blog will be acting as my magic wand to wave as I please fixing all that I feel the rap game has broken. These are my Top 5 surgeries I'd like to see performed on the rap game.
5. Reduce Features and Producers on Albums
An artist's album (especially their debut) should be a clear representation of where an artist is at in their lives at that point. Whether they are trapped in the… trap or a prisoner of their own consciousness, we should be able to access that MC's mind state. Unfortunately, nowadays fully fleshed-out ideas that translate into full albums have become less and less of a fixture on shelves. Between securing a big feature artist and ensuring that the trending sound is represented, the concept of a well put together album has become an afterthought. While individual tracks may be entertaining, the cohesiveness of the album is nonexistent thanks to freelance in-demand-producers (that seem to charge an arm and both legs). Artists once assembled an album with only a few producers to ensure a balance between the content and the sonic landscape. Nowadays, it sounds like everyone involved with each song on the average album was in a different state of mind during its inception. I guess even though a lot of people tried to bite its sound, no one truly followed "The Blueprint" (NOW THAT'S A COLD ASS PUN RIGHT THERE!!!!!!!! You're welcome Jay-Z). With almost every new release, it sounds less like a portrait and more like a collage. Artists used to save this kind of aimlessness for their mixtapes, but lately you can't tell the difference between a mixtape and an album anyway.
Good: Kendrick Lamar - Good Kid M.A.A.D. City
Bad: Game - Jesus Piece


Kendrick Talks About His Album
4. Eliminate Rappers from Social Media
I know that we've entered a new era where all that has to do with hip-hop is available with a mouse click. I know that an entertainer's life has become transparent as a result, opening up the private lives of many of our favorite artists. I know that this transition not only opens up hip-hop to absolutely everyone, but it allows any random artist to broadcast… THIS NEEDS TO STOP!!! Most people on this planet shouldn't be allowed in public. Furthermore, knowing so much about ANY person becomes obstructive. It not only ruins the mystique of a talented artist, but points out the (sometimes random) acts of stupidity of an entertainer that we would otherwise be oblivious to. If you love an MC's music it would be better not to hate their views, opinions or pointless pictures that often degrade their image. It's comparable to friending an old high school crush on Facebook only to find out she's gained a lot of weight, only posts "Strong Black Woman" memes, and is addicted to inviting people to Farmville.
Good: 9th Wonder
Bad: Lupe Fiasco


Wrong Time & Wrong Place - Lupe
3. No More Free Music
I know that the mixtape has transformed into the perfect startup tool for any artist to make a name for himself/herself, but it has also devalued the music. It feels like the only way that an up and coming artist can get heard in today's market is to give away an album (or 3) hoping it will encourage us to buy their official release. Everyday there's a new mixtape, track, snippet, or EP being released. It brings the shelf life of a new song (even if it's a banger) down to about one week on average. Bigger names may last longer, but that won't stop fans from clamoring for more free music. If they don't give it to the fans then someone else will. That's right. Hip-hop fans are some of the biggest hoes in the record industry (yes I am talking about some of you too). You ride with whoever is on top and then as soon as someone else shows up with a buzz you drop them to the bottom like they didn't just give you years of enjoyment (this is my official apology to Ja Rule & Nelly). The only way to truly stop this is a rap game wide halt on all free music. Even if it's for crackhead prices ($3.99) start pushing mixtapes like purple tops on the web. It will raise the standard for what fans are willing to listen to (because they will actually have to spend something) and it will restore the value to releases that has been absent since the early 2000's. Let's turn Tuesday back into "new release day" instead of "the day after Monday".
Good: Drake
Bad: Lil Wayne

Drake hasn't dropped an official mixtape since 2009 (and it was the last time he released free music)
2. Elevate Artist Development
YouTube is not a stage. A web hit does not prove a good songwriter. A gimmick is not a selling point. As much as many rappers and fans are against the label machine, at one point they were doing something right. They spent time developing young acts into viable artists before allowing them to secure a major release. With that avenue all but eliminated, we've had an influx of artists with edges that are beyond rough. (Yes, I am looking at you Cheef Keef.) Quick sales? Maybe. Radio rotation? Probably. Good show? Small chance. Staying Power? Nope. Up until 2000, we were baking pies from fresh ingredients; now we're kicking out pop tarts by the bakers dozen. Which one do you find more appetizing for the long-run?
Good: J. Cole & Wale
Bad: A majority of the new artist debuting with hits between 2004 & 2008:
Jibbs, Dem Franchize Boys, Souja Boy Tell 'Em, Yung Joc, D4L, DJ Unk, Paul Wall, Mike Jones, Plies

Who would've thought they had no staying power… besides everyone.
1. Force Rappers to Care About Lyricism Again
Hustler, trapper, trapstar, dealer, pimp, pusher, movement, businessman, real nigga, and gangsta are all pursuits in which one can excel (for the most part). Now which one of these has anything to do with being a good rapper/lyricist? Somewhere between Lil' Jon (Eastside Boyz you're to blame as well) and Trinidad James, it seems like rappers decided not to care about their lyrics anymore. They stopped asking the important questions like "Does this rhyme?", "Has this been said before?", or "Do I sound like a fool?" When rappers cared about what they said, so did the fans; and when rappers stopped caring, so did the fans (a lot of them did anyway). When money became more important to rappers, then the fans wanted to hear more about it no matter how the rhymes sounded (anybody remember "Get Your Roll On?"). When swag became more important to rappers, then fans wanted to hear more about it no matter how the rhymes sounded (anybody remember "Swag Surfin"?) With every passing trend, the art of rhyming has become less important to an increasing number of artists and fans. This opened the door for such eloquent poets as OJ Da Juiceman, Kreayshawn and my personal favorite Gucci Mane. If Maya Angelou could only fathom the heights at which these artist would take the spoken word, she would've hung her head in shame never to speak of the "Caged Bird" ever again for fear of it paling in comparison to such timeless classics as "Make Tha Trap Say Aye," "Gucci Gucci," and "Freaky Gurl". Can hip-hop continue to survive without rhyming quality as a factor? Sure it can… but not for much longer. Change starts with you.

Let's take it back to where it started
How would you "fix" the rap game?